The Lewis Clark Valley AVA is the first and only wine region to be nestled in the unique mountainous backbone of the Bitterroot Mountains. With steep river canyons and plateaus, it is home to the lowest elevation vineyards in the state at 950 feet. It's also unique in that it spans both Idaho and Washington. Nearly 72 percent of the land is located in Idaho, while the rest lies in Washington State. The area is home to 16 vineyards growing more than 80 acres of grapes, including 14 red and 9 white wine grape varieties. 
The Lewis-Clark Valley AVA is home to Wine Press Northwest's 2020 Pacific Northwest Winery of the Year and 2015 Idaho Winery of the Year (Clearwater Canyon Cellars), the 2020 Idaho Winery of the Year (Colter's Creek), the 2021 Idaho Winery of the Year (Vine 46), and Sip Magazine's 2022 Winery to Watch (Rivaura).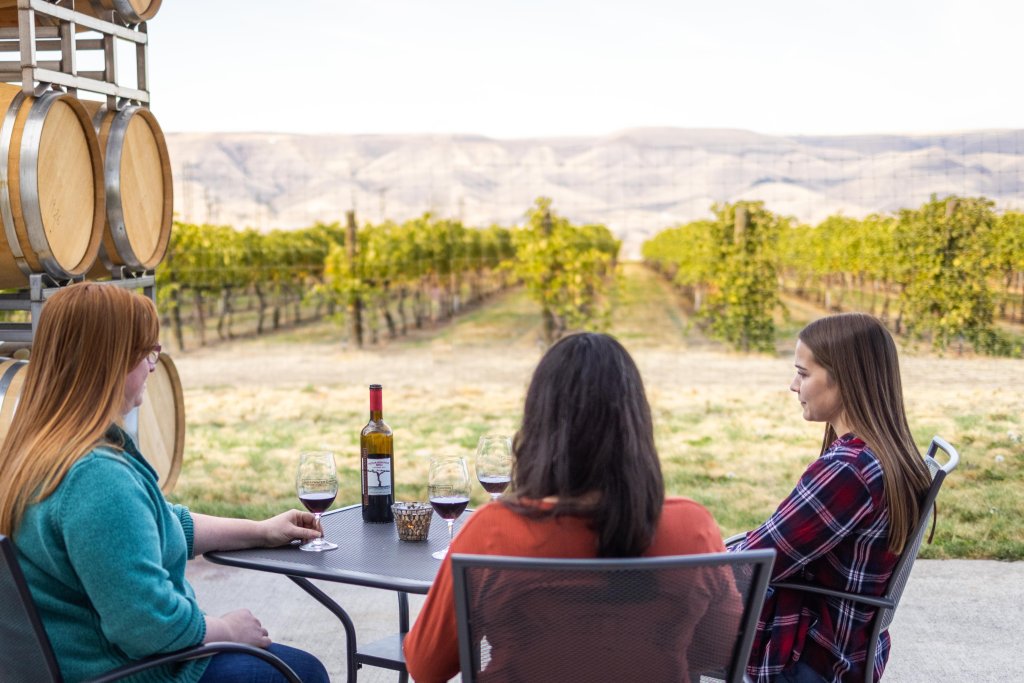 Wine lovers and wine judges are consistently ranking Lewis-Clark Valley wines among the best of the best in northwest competitions and beyond. This region is considered part of the new frontier of wine-growing areas in the United States. But we actually have a long wine history. Grapes were introduced into the Clearwater Valley in 1872. Thanks to the pioneering efforts of two Frenchmen, Louis Delsol and Robert Schleicher, and one German immigrant, Jacob Schaefer, the region rapidly become known for its wines.
Map out your wine tasting adventure and make sure to take some home to share with friends and family.
Wine Tour
Learn about our area and its rich wine history by booking a wine tour with Twisted Vine Wine Tours. Customize your winery and vineyard tour for groups of 2 to 7 people. Your guide, Clint Hoiland, will take you to each location while narrating the rich history of the Lewis Clark Valley along the way.
Wine Tasting Packages & Specials
Visit our Packages & Specials page for lodging discounts when you book your wine tasting getaway.