North America's Deepest River Gorge
Hells Canyon has peaks that reach almost 8,000 feet high. That is nearly 2,000 feet higher than the Grand Canyon! Another difference between the two gorges is you can't drive to the edge of Hells Canyon and see a vast majority of it. As a matter of fact there are only a few lookout points overlooking the canyon.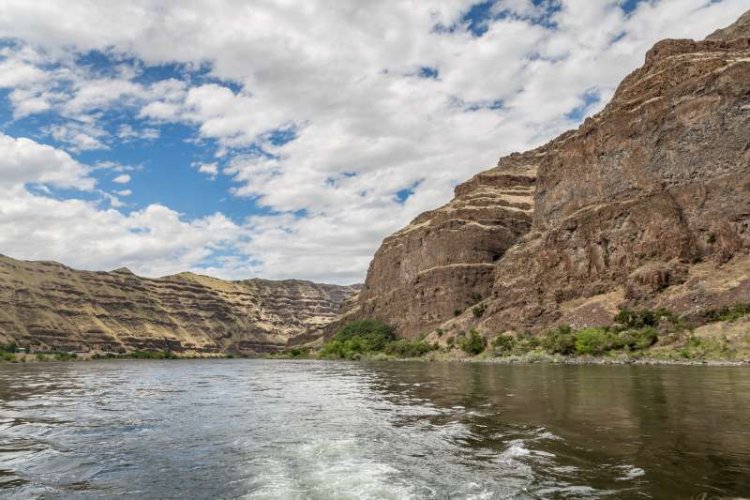 This rugged canyon was cut out by the almost 1,100 mile long Snake River and is now an outdoor dreamland. You can take day trips or book an overnight stay in a rustic lodge. Or perhaps you prefer to be on the water. There are jet boat tours, as well as rafting and kayaking trips available. We highly recommend using a guide to ensure safety and permitting.
Tours provide the opportunity to see a myriad of wildlife, abandoned mines, shipwreck sites, and homesteads. In addition to important Nez Perce archaeological sites. The most vivid evidence of early indigenous people can be found at Buffalo Eddy, where a scattered group of petroglyphs can be seen.
Hells Canyon attracts outdoor adventurers from all around the world. Whether you want to enjoy a lazy afternoon on a white-sand beach or get your heart rate up on the rapids you can do it here!