Explore Hells Canyon, North America's Deepest River Gorge, and the Snake River that winds through the canyon. Hells Canyon offers scenic vistas that rival any on the continent, world-class whitewater boating, and spectacular mountain peaks. The vast reaches of remote wilderness are the perfect setting for hiking or horseback riding full of diverse and abundant wildlife, artifacts from prehistoric tribes, and rustic remains of early miners and settlers. Hells Canyon National Recreation Area (HCNRA) truly offers something for everyone, and much to remember.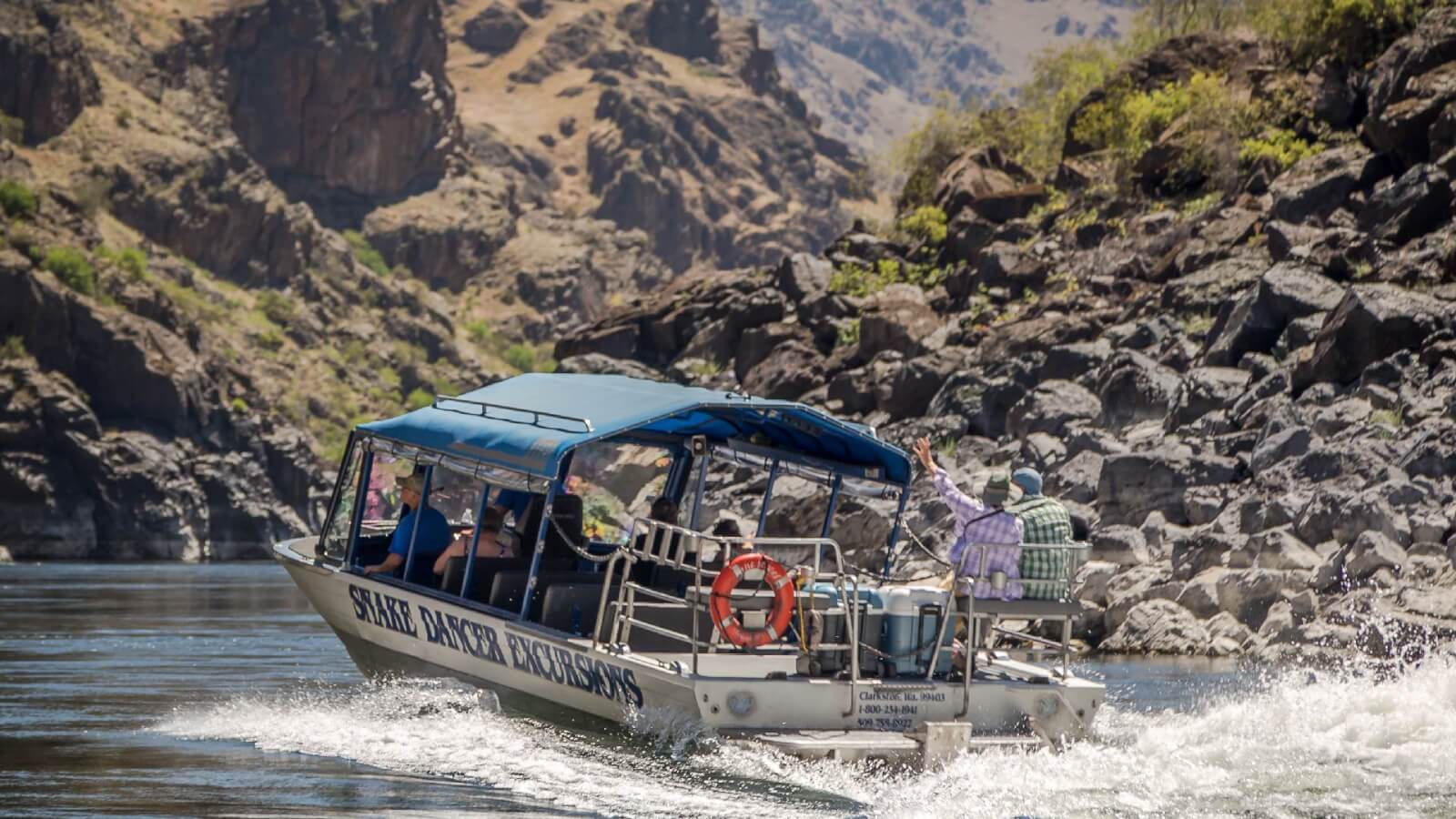 This rugged canyon was cut out by the almost 1,100 mile long Snake River and is now an outdoor dreamland. You can take day trips or book an overnight stay in a rustic lodge. Guided jet boat and rafting tours leave from Lewis-Clark Valley seasonally. Hells Canyon, though a nationally famous run, has fairly easy whitewater. We highly recommend making reservations in advance with one of our professional guides. Tours provide the opportunity to see a myriad of wildlife, abandoned mines, shipwreck sites, and homesteads. In addition to important Nez Perce archaeological sites. The most vivid evidence of early indigenous people can be found at Buffalo Eddy, where a scattered group of petroglyphs and a few pictographs can be seen. This rock art contains hundreds of distinct images associated with early Nez Perce people dating back as early as 4,500 years ago. Located 20 miles south of Asotin, WA on Snake River Road.
Spring rains and snow-melt bring the canyon's sparse vegetation to life from mid-April to mid-June. The middle of the summer, you can expect to have very hot, very dry weather and terrific swimming. Hells Canyon boasts excellent fishing for small-mouth bass and sturgeon.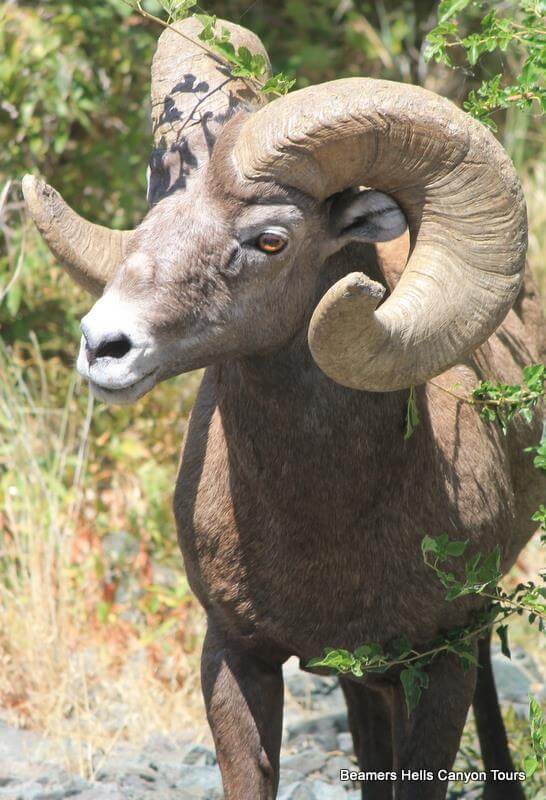 The Hells Canyon National Recreation Area, managed by the Wallowa-Whitman National Forest, hugs the borders of northeastern Oregon and western Idaho. This national showcase holds 652,488 acres of beauty and adventure, where you can let your senses run as wild as the landscape.
Cache Creek Ranch
Cache Creek Ranch is an administrative site located at the northern-most portal on the Snake River within the Hells Canyon National Recreation Area. Historically part of the Dobbin and Huffman Sheep Co. that flourished until the 1930s, it now serves as a shaded oasis for river travelers in the scenic portion of the Snake River. Visitor information and exhibits are available inside the house interpreting unique aspects of the canyon's natural and cultural history. The expansive shady lawns and fruit orchard at Cache Creek attract both wildlife and people during the summer months with public restrooms open year-round.
With so much fresh water around us, it is not uncommon to find locals on any of the many rivers, lakes, streams and ponds with a rod and tackle. The area is renowned for its fishing and we are happy to show guests how to catch salmon, sturgeon, smallmouth bass, trout, steelhead and spring and autumn chinook salmon. Depending on the season, you can catch a tasty dinner. You will need the appropriate licences to fish with one of our local guides or on your own.
Kirkwood Ranch
Visit Kirkwood Ranch, a small visitor center with displays of Hells Canyon artifacts and photographs reflecting the history of the area both before and after the coming of western Europeans. Access by a Hells Canyon jet boat tour or drive to Pittsburgh Landing from White Bird and take the foot trail for a 5-mile hike.
Hells Canyon attracts outdoor adventurers from all around the world. Whether you want to enjoy a lazy afternoon on a white-sand beach or get your heart rate up on the rapids you can do it here!