Hells Gate State Park's trail system in Lewiston, provides miles of intertwining trails along the Snake River. Enjoy scenic views from up on top of the climb, stop to dip your feet in the cool water, have a picnic at one of the many benches along the way, or stop to watch the wildlife. Access year round and make sure to keep your eyes and ears open in the summer months for the infamous rattlesnake.
South Asotin Trail is a 2.2 mile out and back trail located near Asotin that offers scenic views. The trail is rated as moderate and primarily used for hiking. Red Hill Gulch Trail is a 6.6 mile out and back trail located near Asotin that offers scenic views. The trail is rated as difficult.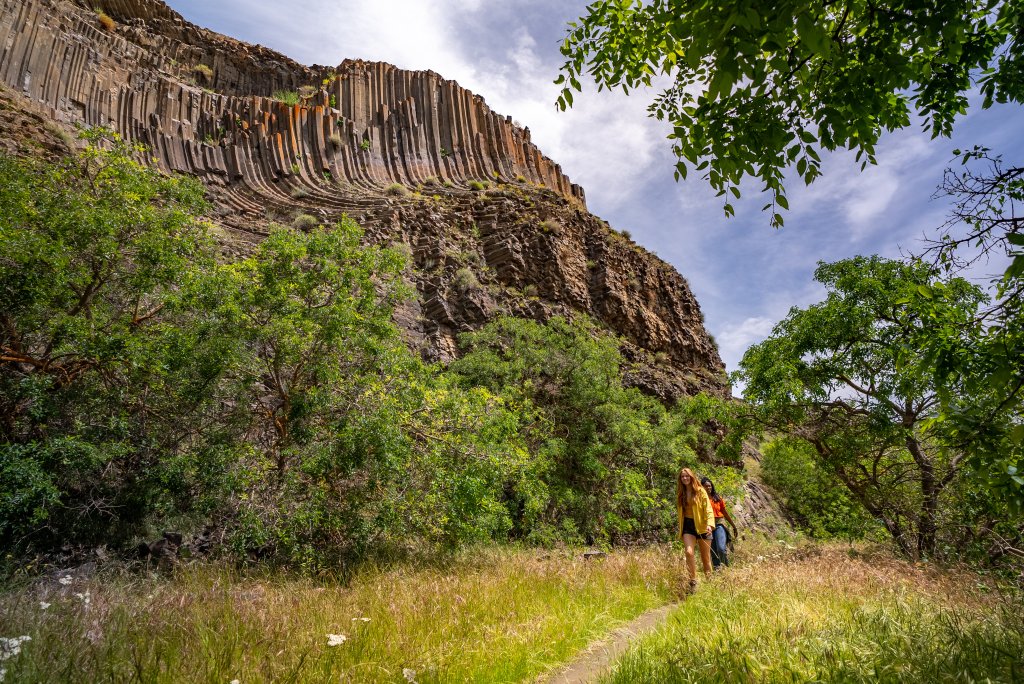 Nearby Trails
Moscow Mountain, located 5 miles from Moscow, provides excellent views of the rolling fields of the Palouse to the south and forest to the north. There's a bit of a climb to the top on this 13-mile loop ride.
Kamiak Butte, about 11 miles north of Pullman, rises out of the rolling Palouse farmland to an elevation of 3,641 feet. Hikers are rewarded with a plethora of wildflowers along the forested trails and views of rolling green and yellow patchwork fields at the summit.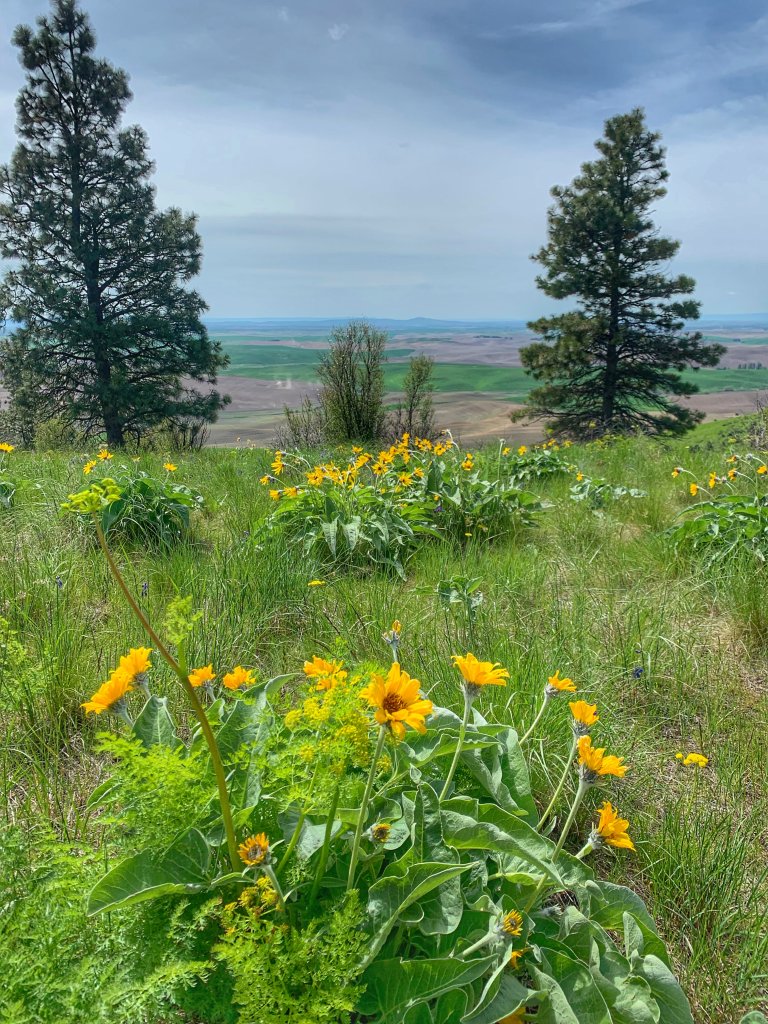 Grangeville is the gateway to Fish Creek Recreation Area and the Gospel Hump Wilderness. Hikers and mountain bikers can explore uncountable miles of forest and watch an abundance of wildlife. The Gospel Hump Wilderness ranges in elevation from 1,970 to 8,940 feet with its highest peak at Buffalo Hump. Many streams and lakes support many kinds of fish. Big game species such as elk, mule and whitetail deer, black bear, cougar, moose, mountain goat, and mountain sheep live within this area. Chukar, grouse, and other game bird inhabit the 206,053 acres of undeveloped land. Guided pack trips, trail rides, fishing and rafting trips are available from experienced outfitters.