Make the Lewis Clark Valley your home base and explore our local and regional hiking trails.
Hells Gate State Park & US Army Corps of Engineers Habitat Management Unit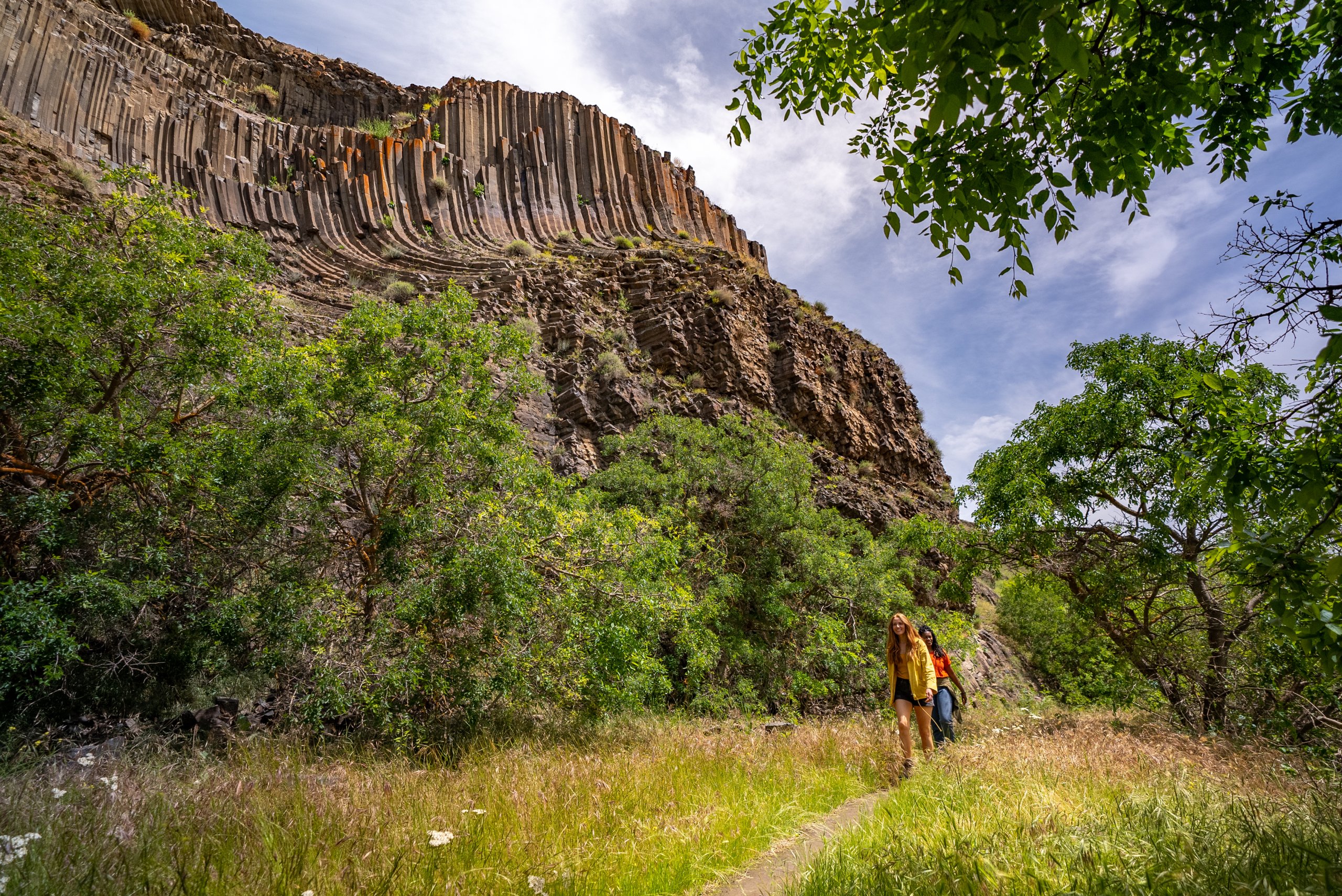 The area beyond Hells Gate State Park is the perfect place to hike spring, fall, and winter. Trails are a combination of gravel and dirt with a variety of levels of difficulty. A moderately challenging 6.2-mile loop begins at the southern end of the park and follows trails like the "The Rollers" and "Devil's Slide" giving you a hint of the 800' feet gain in elevation. If you access the trails from the gravel parking lot just off Tammany Creek Road, you can do an easier jaunt to Charlie's Peak where you'll find a bench atop a scenic overlook with views into Hells Canyon.
Clearwater & Snake River National Recreation Trail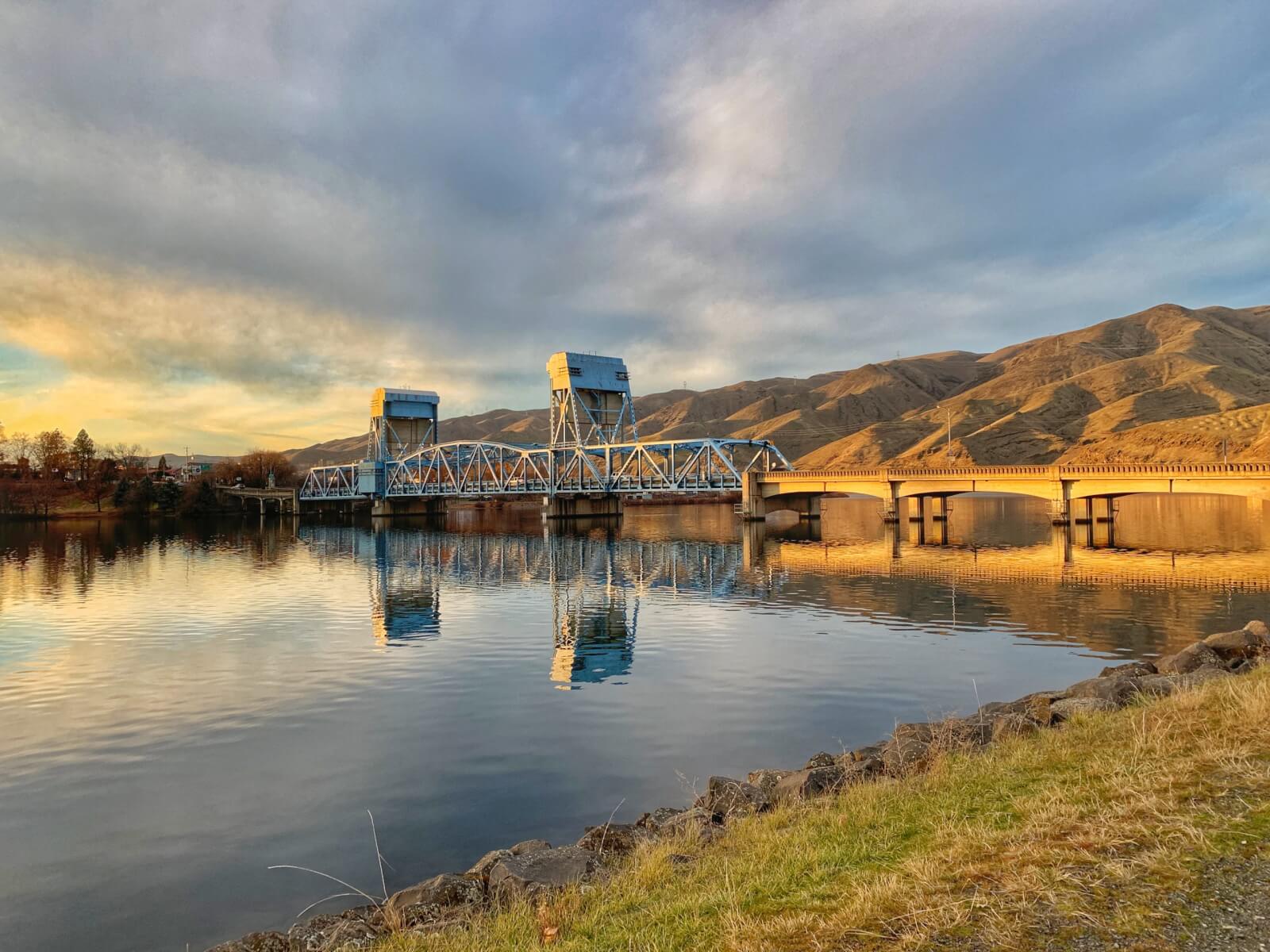 There are more than 20 miles of trails connecting parks, historical sites, and natural attractions along the Clearwater and Snake rivers. The paved pathways are perfect for logging miles walking, running, or biking. The Clarkston side of the trail is tree-lined and generally shadier for staying cool when the temperatures are warm.
Modie Park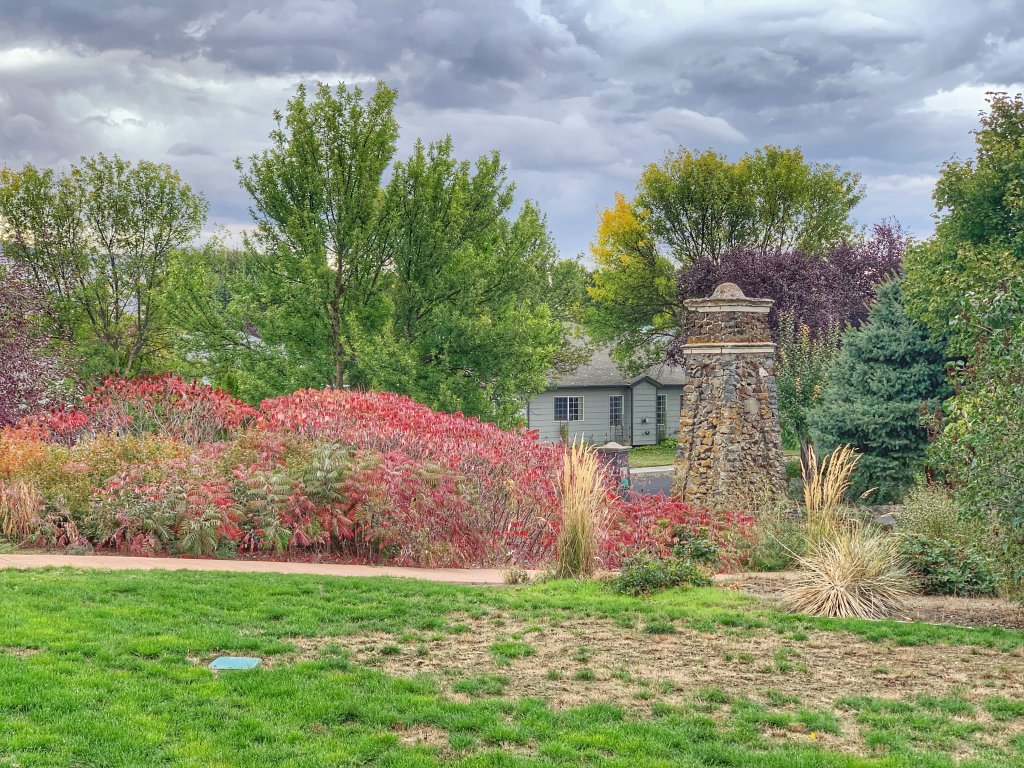 This park is an oasis in the middle of Lewiston! It's a short loop but fun to wander and enjoy the peaceful area. There's a beautiful butterfly garden, a grove of stately trees planted in a circle, wetland ponds, and historic stone pillars among occasional benches and picnic tables. A small parking lot is located next to the Idaho State Veterans Home at the end of 21st Ave in Lewiston.
Wawawai County Park
Follow the Snake River west and north of Clarkston along Wawawai Road towards Lower Granite Dam about 30 miles, and you'll reach this riverside park with a 1-mile loop interpretive hiking trail. You'll get views of the river and unique rock formations, wildflowers, and birds. There are picnic tables, a boat ramp, and restrooms available.
Kamiak Butte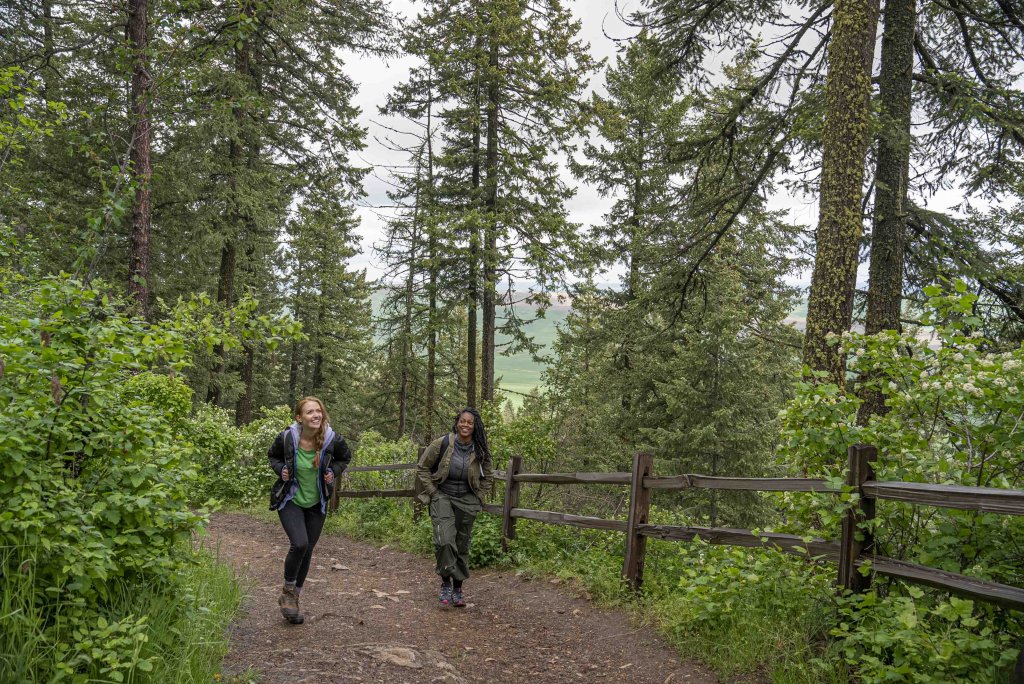 This forested area rises out of the rolling Palouse farmland 45 miles north of Lewiston. The 3.5-mile Pine Ridge loop takes you to the top of the butte with amazing views of the patchwork of green and yellow fields. A picnic area at the parking lot is the perfect place to for you to take a break and fuel up after your hike.
Elk Creek Falls Recreation Area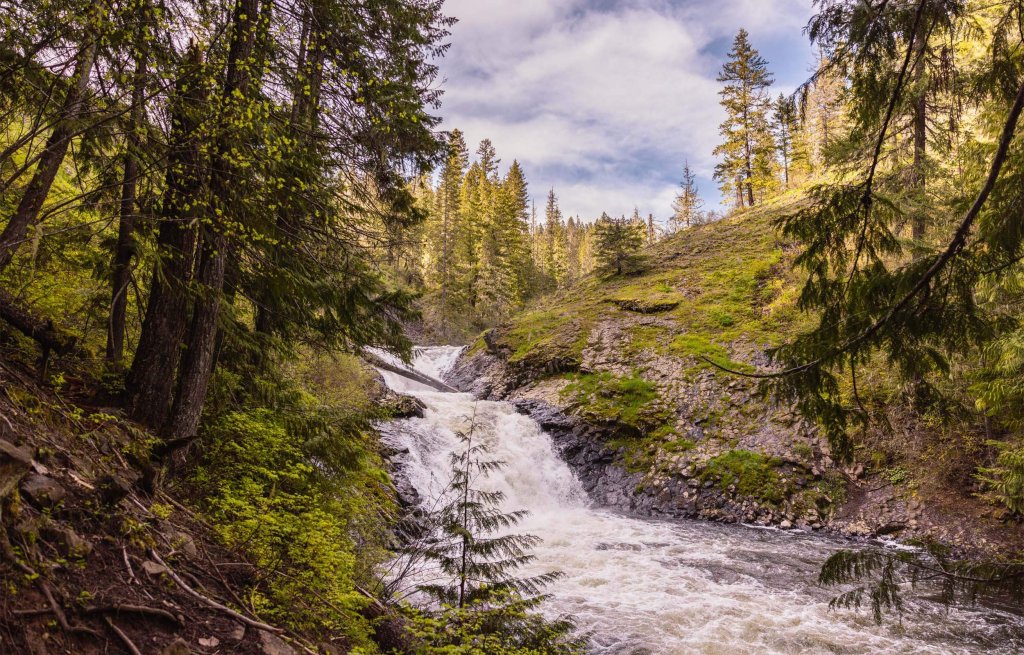 This is a fun day trip from the Lewis Clark Valley. About 70 miles north near the town of Elk River is Elk Creek Falls Recreation Area, home of Idaho's tallest waterfall. Three separate waterfalls more than 140 feet flow through a beautiful canyon ending in a refreshing pool of water that flows into Elk Creek. It's generally shady and quiet in this forested area. The 2.6-mile loop is moderately challenging but well worth the trip.
Fields Spring State Park
You will be wowed by the spectacular scenery at this state park near Anatone, just 30 miles south of Clarkston (Highway 129). The 826-acres of forest features miles of hiking and biking trails. In the winter these trails turn into the perfect snowshoe and cross-country ski areas. A Discover Pass is required. Annual pass is $30 or a one-day pass is $10.
Palouse Falls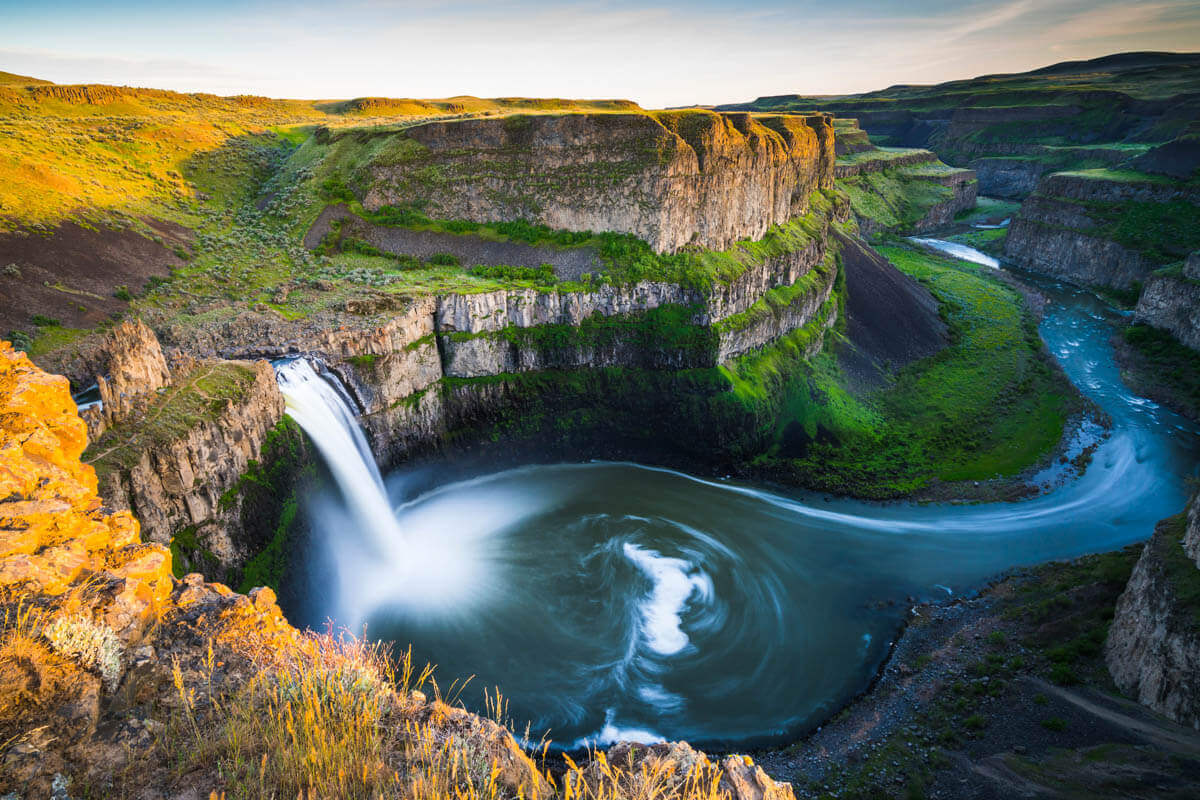 About 1 ½ hours' drive west of Clarkston (Highway 12) is the magnificent and picturesque Palouse Falls, the official waterfall of Washington state. It's a photographer's dream location to capture the changing light in the falls and the colors of all four seasons. The falls drop 200 feet through a narrow chute into a churning bowl, winding through a gorge of columnar basalt to the Snake River. It's the among one of the last active waterfalls on the Ice Age floods path. Although not technically a hike, it's well worth a visit.
Winchester Lake State Park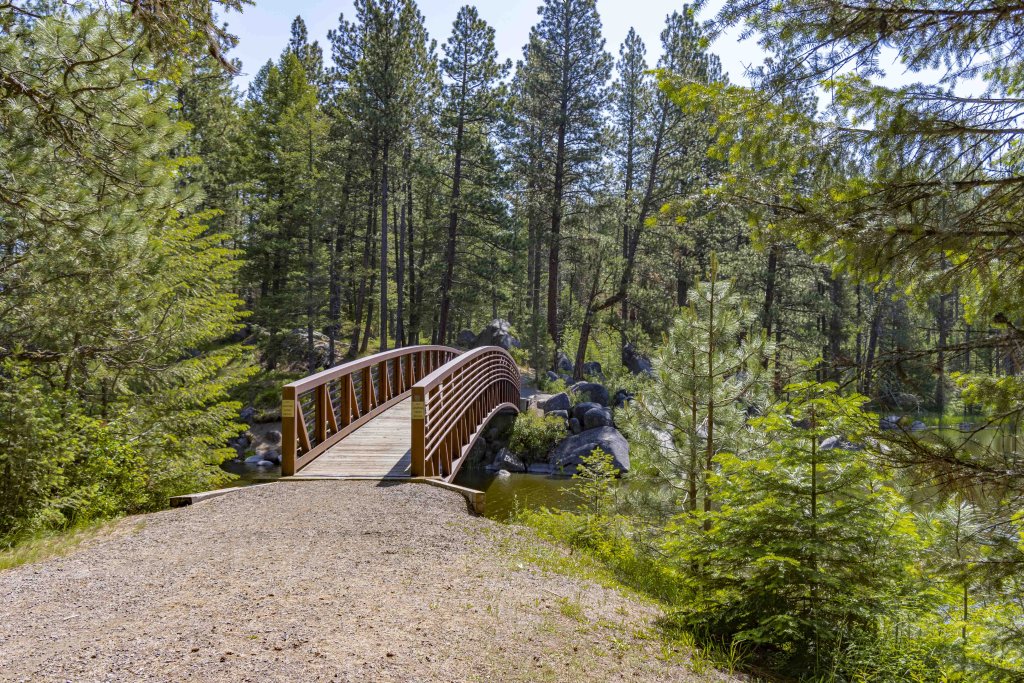 Escape to the pines and the peaceful beauty of Winchester Lake. Several trails meander lakeside and through the forest. The Lakeshore Trail, Black Pine Trail, Eco Trail, and Discovery Nature Trail all intertwine for 3+ miles of walking. Located about 40 miles southeast of Lewiston on Highway 95.