Where to go, what to do, and where to dine at the Gateway to Hells Canyon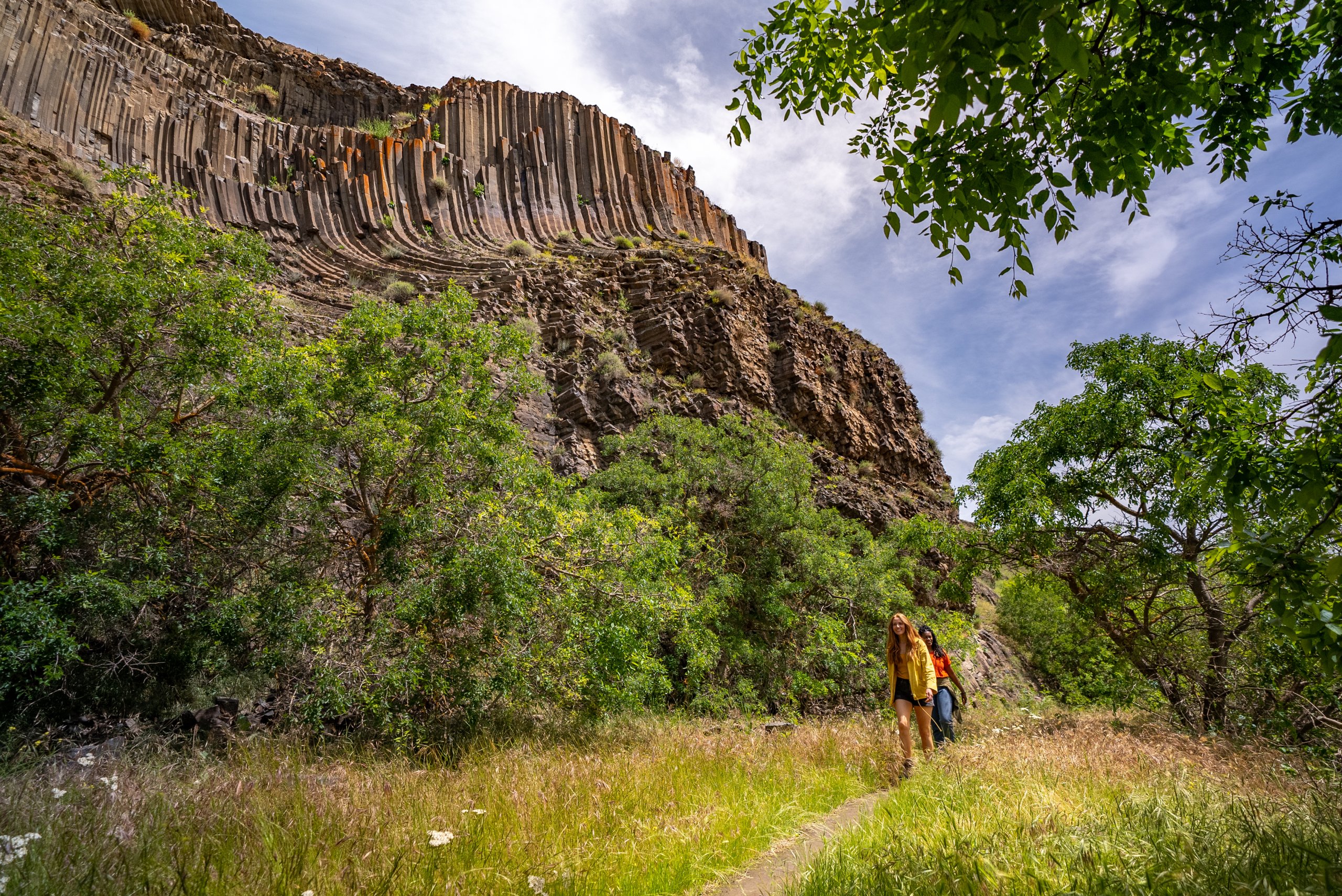 When planning a trip, have you ever wished you had an inside track to the best places to stay, eat, and drink? Or, what attractions are "don't miss," or "experience it if you have time?" Or, the hidden gems that only the locals know about? Here's an insider's guide to the Lewis Clark Valley.
Your Home Away From Home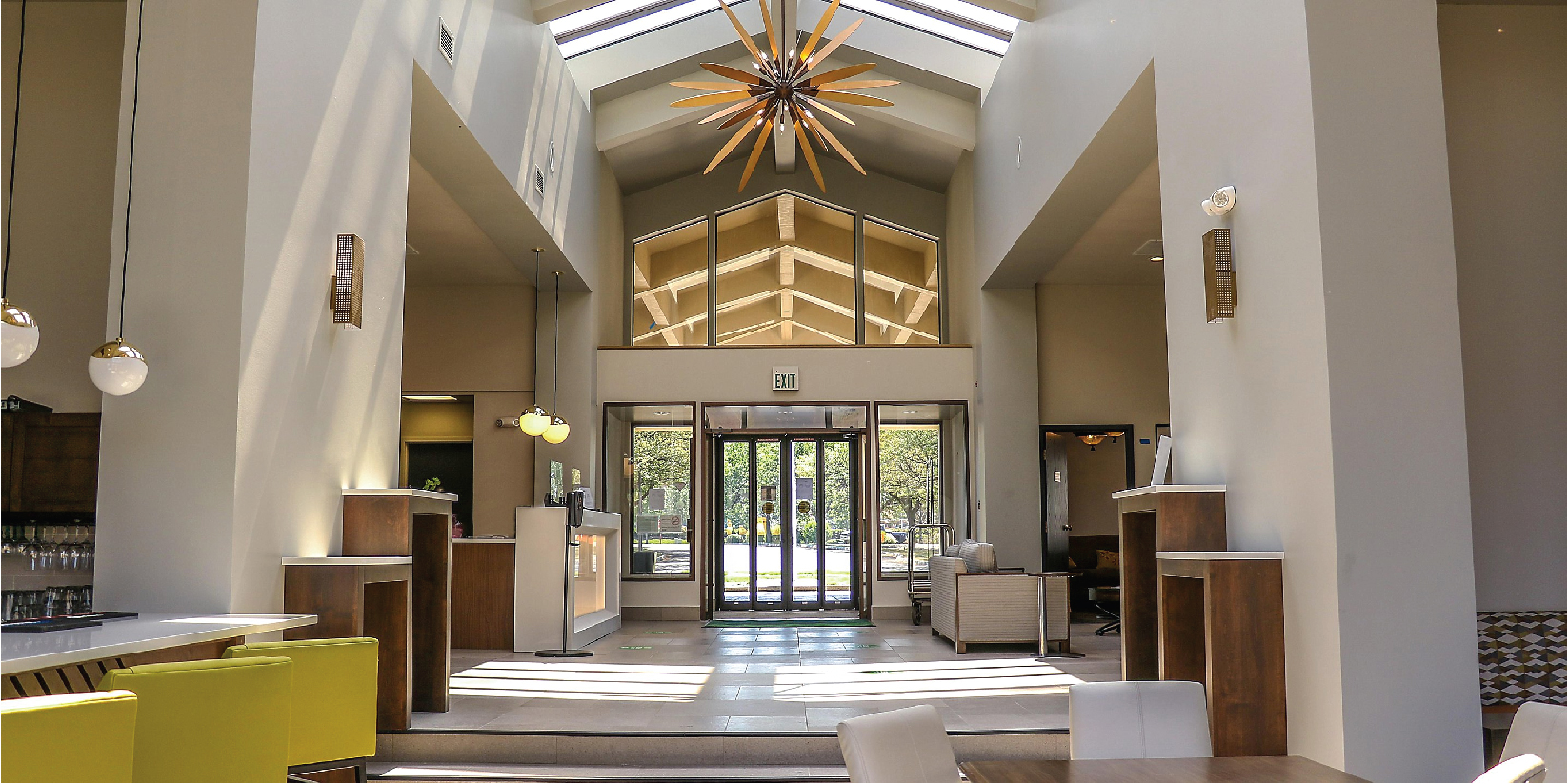 If you're into having all the amenities, the top three choices are the Clearwater River Casino & Lodge, Hells Canyon Grand Hotel, or Holiday Inn Clarkston. Each has on-site dining for breakfast, lunch, and dinner. Each also has a pool and hot tub for playing or relaxing.
The Clearwater River Casino & Lodge is the ultimate play-and-stay getaway. They also own one of the best golf courses in town, Red Wolf Golf Club, with scenic views of the Snake River so you can golf, relax, and also enjoy the best in casino gaming. Local tip: Ask about their Play, Stay, Play Again packages.
The Hells Canyon Grand Hotel is centrally located and features an in-house brewery and restaurant with must-try local specialties like Meriwether's Cougar Gold Mac 'n Cheese (you'll never go back to regular mac 'n cheese again!) Local tip: Don't miss their summer time Blues & Brews concert series on the patio.
The Holiday Inn Clarkston has front row seats to the best river views whether it's from your room, while dining, or grabbing a drink at the bar. Local tip: There's a driving range behind the hotel where you can perfect your swing, try out a new golf club, or take a golf lesson.
Eclectic Eats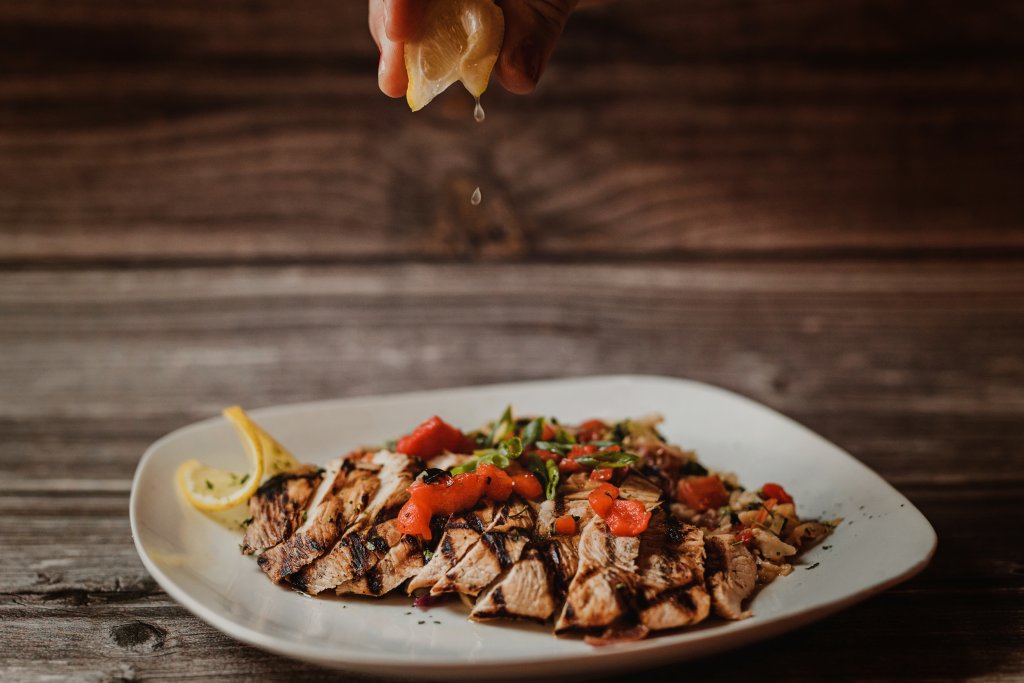 Dining in the Lewis Clark Valley is always casual but for the foodies there are a few restaurants that top the list.
Bravas and Brocks in Town Square features a diverse menu including steak, pasta, and burgers utilizing locally sourced ingredients and prepared fresh. They serve local wine and beer and mouthwatering handcrafted cocktails. Local tip: Try the Bite Size Steak and specialty house salad with poppy seed dressing.
Sautè on Sixth is a hidden gem in the Lewis Clark Valley. From their unique downstairs bar featuring original, handcrafted cocktails all the way through to their housemade desserts, dining at Sautè is a decision you won't regret. Local tip: Always order the special. Try the Smoke and Fire cocktail. Always order the Shrimp Crostini.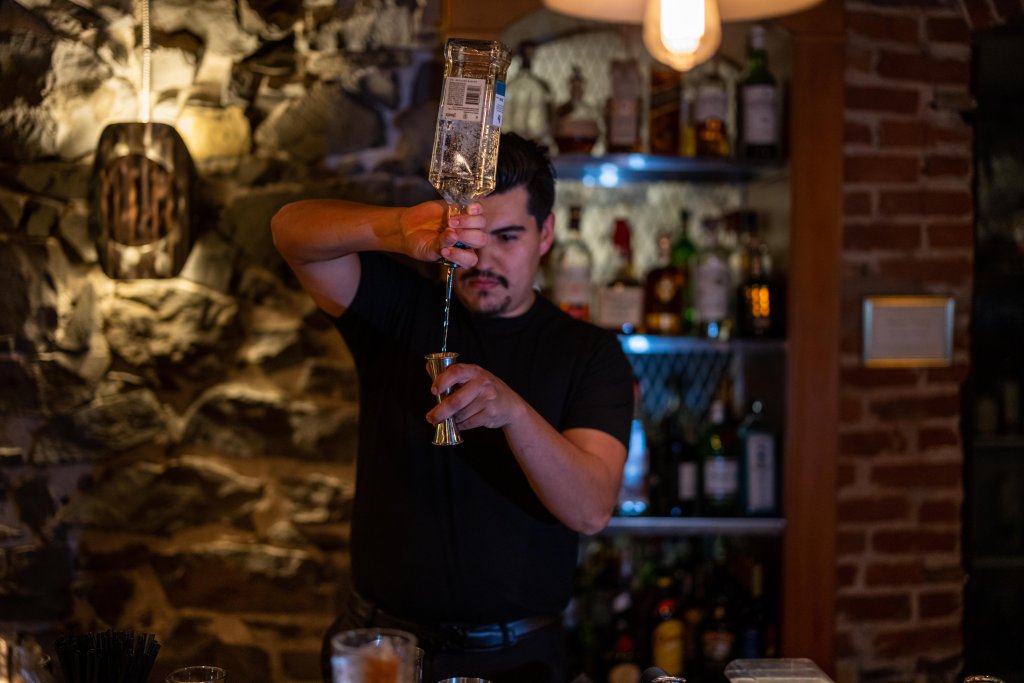 In addition to delicious, locally prepared menu items, Jollymore's has a warm and cozy ambience enhanced by a fireplace. Local tip: Ask if they're having a wine (or beer) pairing dinner or cooking class coming up.
You'll find quality, fresh eats at any Happy Day Restaurant whether it's their fast food at Taco Time and Arby's, burgers and authentic Tex Mex at Zany Graze, Italian at Tomato Bros, pizza at Southway Pizzeria, or coffee and breakfast to lunch, and dinner at Mystic Café. Local wines and beers are on tap at all but their fast food restaurants. Local tip: Try the Tex Mex from Zany's authentic Mexican chef, gorgonzola steak at Tomato Bros, fish tacos for lunch at Mystic, or the Idaho-inspired Loaded Potato Pizza at Southway.
Local Flavor Icons:
Effie Burgers is world-famous for their 8-inch, 1 lb burger. They've been making delicious, Instagram-able burgers since 1967.
Fazzari's Finest makes iconic pizzas. They've been a local favorite since 1985. Buzz Feed named them, "One of 18 Pizza Joints You Must Try Before You Die." Local tip: Order the Shotsy, a must-try…mustard sauce, sauerkraut, smoked polish sausage, onions, and a mixture of Swiss and mozzarella cheese. Its tangy flavor will have you planning a repeat trip to Clarkston before the end of your meal.
Handcrafted cocktails and bite size steak are the specialty at Hogan's full bar and restaurant Bite size is a local thing…hand cut and marinated steak, grilled to perfection for droolworthy bites of steak. Local tip: Seats fill up fast and there's usually always live music.
Pastry lovers….pay a visit to Skalicky's Sweet Sensations. From scones and cinnamon rolls to breads, rolls, pies, and cakes. This place is the best for regular and gluten-free goodies AND Keto too!
Playing in Hells Canyon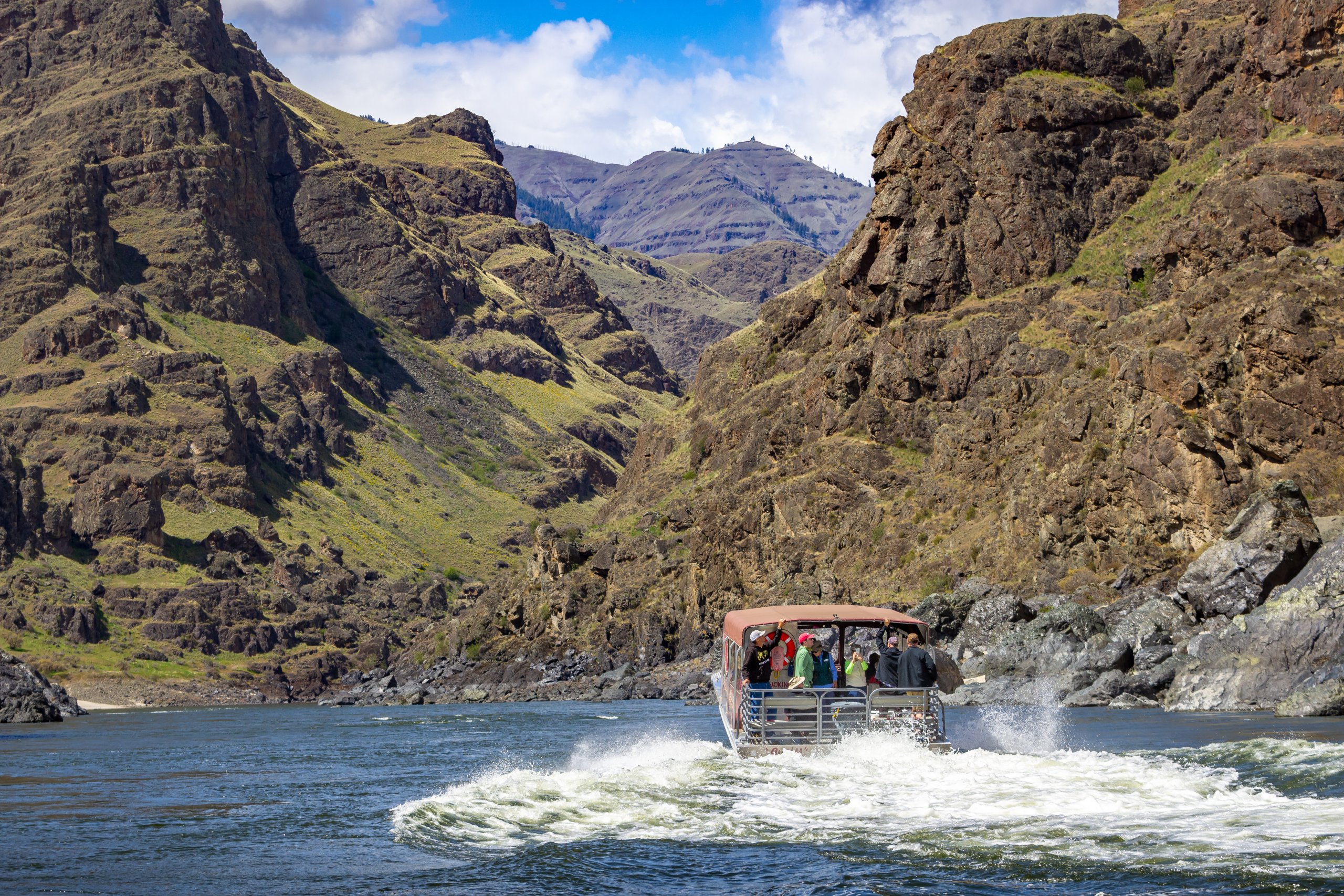 Arguably, Hells Canyon National Recreation Area is THE place to visit and the Lewis Clark Valley is the gateway to Hells Canyon, North America's deepest river gorge. Yes, you read that right…deeper than the Grand Canyon. It may not be quite as famous but it is grand. Hells Canyon is home to unique basalt rock formations, white sand beaches, a plethora of wildlife, and a history that's prehistoric.
You can drive to overlooks but the roads are gravel, narrow, and winding. The best way to experience the grandeur of Hells Canyon is by a guided jet boat or rafting tour. Your local guide knows all the best parts about the canyon. You'll hear historical tidbits, see ancient messages carved on rocks (known as petroglyphs) and painted on rocks (known as pictographs, visit a historical ranch, and catch glimpses of wildlife.
Guided Jet Boat Tour
Hells Canyon guided jet boat tours leave daily from the Lewis Clark Valley for half-day or full-day tours. These tour companies are locally owned and operated and know the river and the canyon like no one else:
Rafting Adventure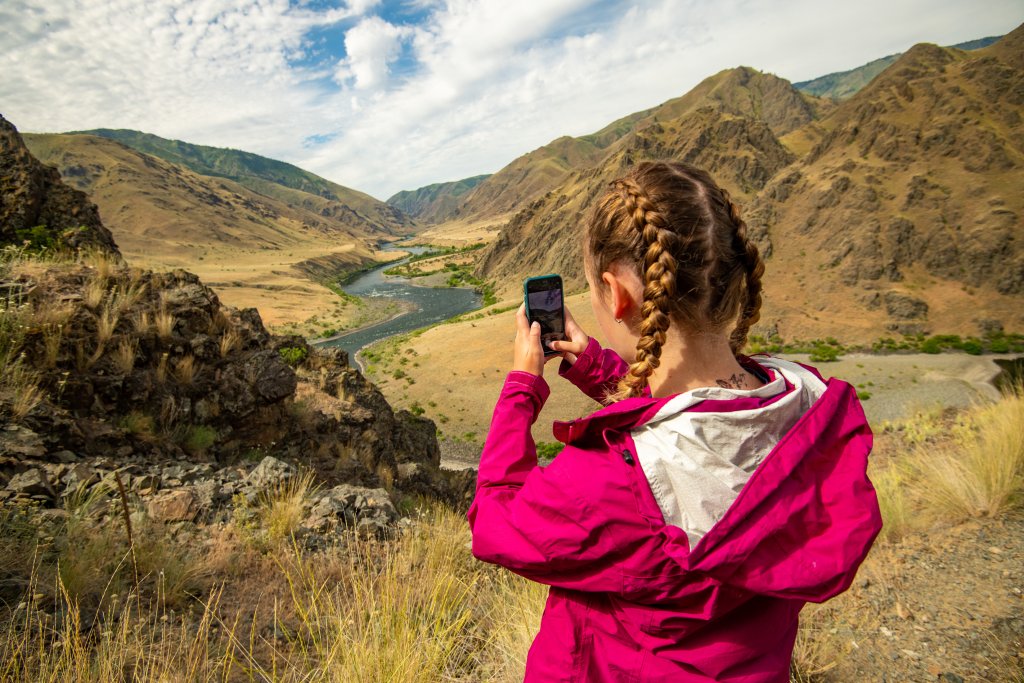 If you're looking for a truly immersive experience, book a multi-day rafting trip. You'll see the canyon from a unique perspective. With no ambient light for miles, the stargazing is phenomenal. A hike to Suicide Point offers sweeping panoramas of the canyon and the winding Snake River.
Mixing History, Culture & Adventure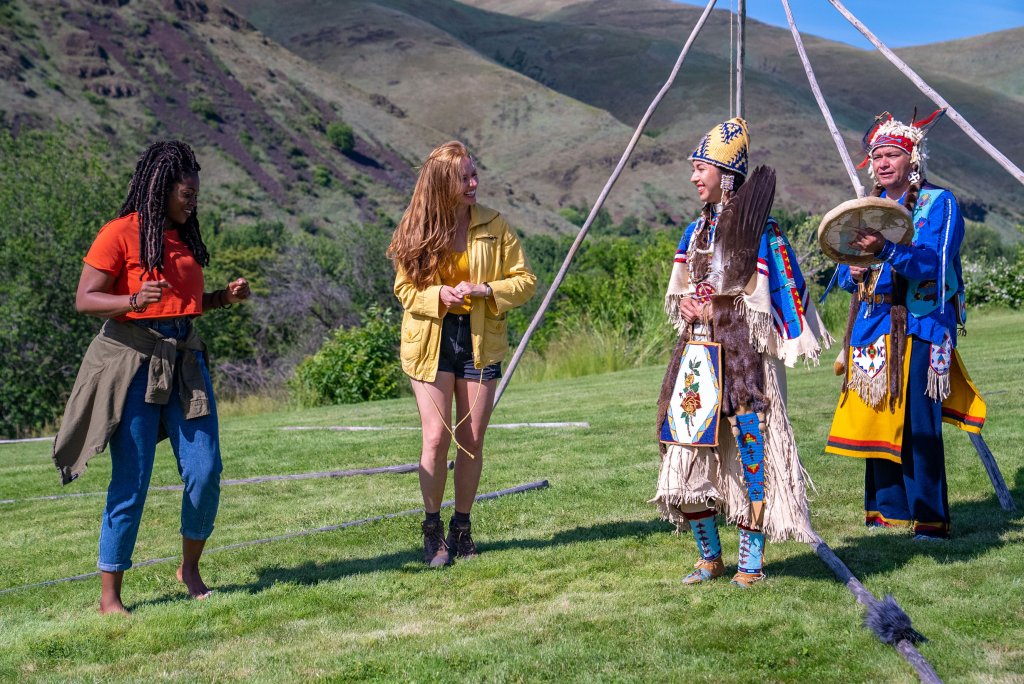 Nez Perce Tourism provides the cultural tourism experience of a lifetime. Join Nimiipuu guides on a jet boat trip into Hells Canyon where legends are told and ancient villages come alive through their stories. Experience the connection with the sacred Appaloosa horse during a riding session. Spend time in the Nimiipuu homeland, interact with local tribal people, and see life from a new perspective.
Wine Country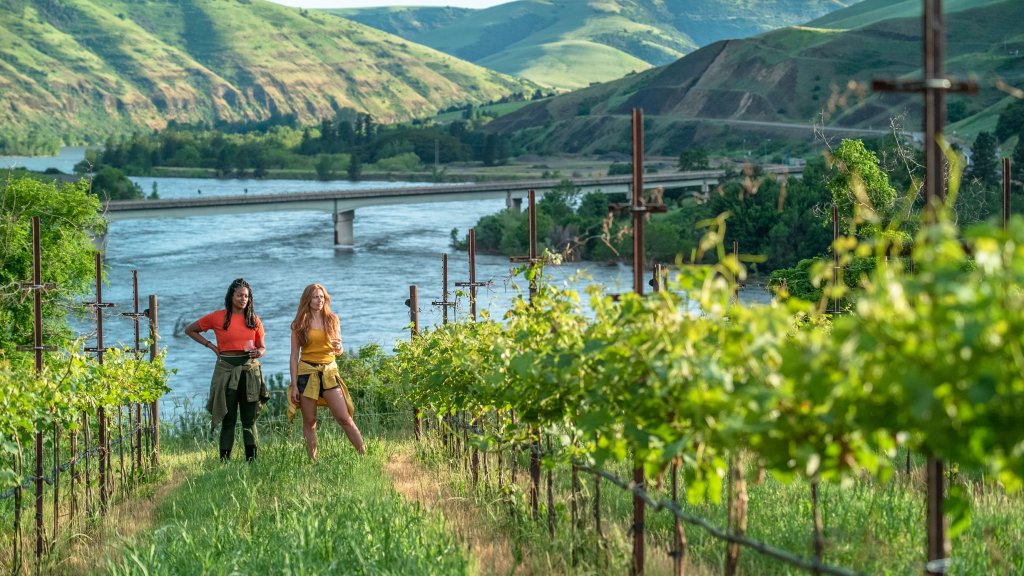 The Lewis Clark Valley is a hidden gem of a wine region. If wine tasting is your jam, this is the place. Tasting rooms are uncrowded. The quality of the wine is off the charts. And, the wine is reasonably priced. The Lewis Clark Valley is home to the 2020 Pacific Northwest Winery of the Year and 3 recipients of Idaho Winery of the Year Award, and Sip Magazine's 2021 Winery to Watch, as well as 2 wineries that made the Seattle Times' 20 Best Northwest Wines of 2022.
There are several touring options available to enhance your wine tasting experience:
Retail Therapy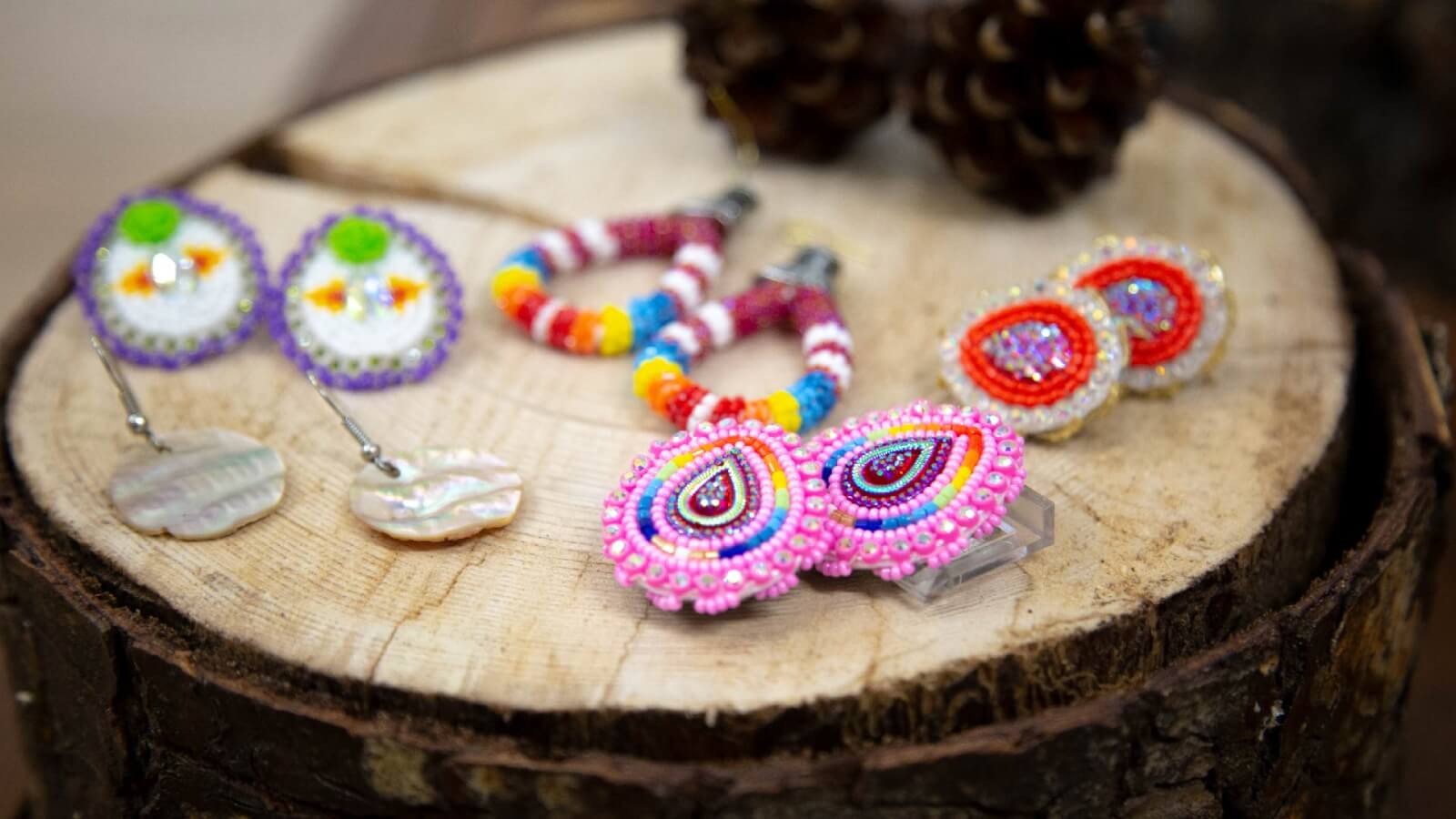 No vacation is complete without some retail therapy. Take home some memories and flavors of the Lewis Clark Valley. Idaho Memories & Souvenirs in Newberry Square has the best selection and variety of items to take home as gifts or just to remember your trip by. Nez Perce Traditions, also in Newberry Square, has unique handcrafted items made by local and native artisans. From beadwork, to bags and wallets, self-care items to artwork. Local artwork makes a great souvenir and Valley Art Center features art from many local artists as well.