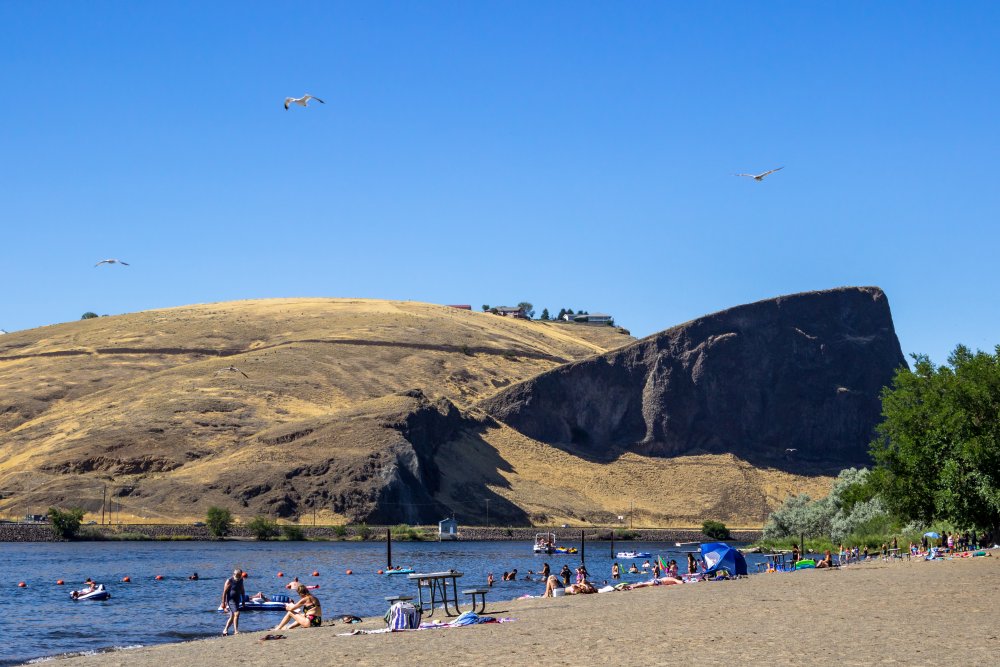 One of the best things about living in or visiting the Lewis-Clark Valley this time of year is all of the outdoor activities there are!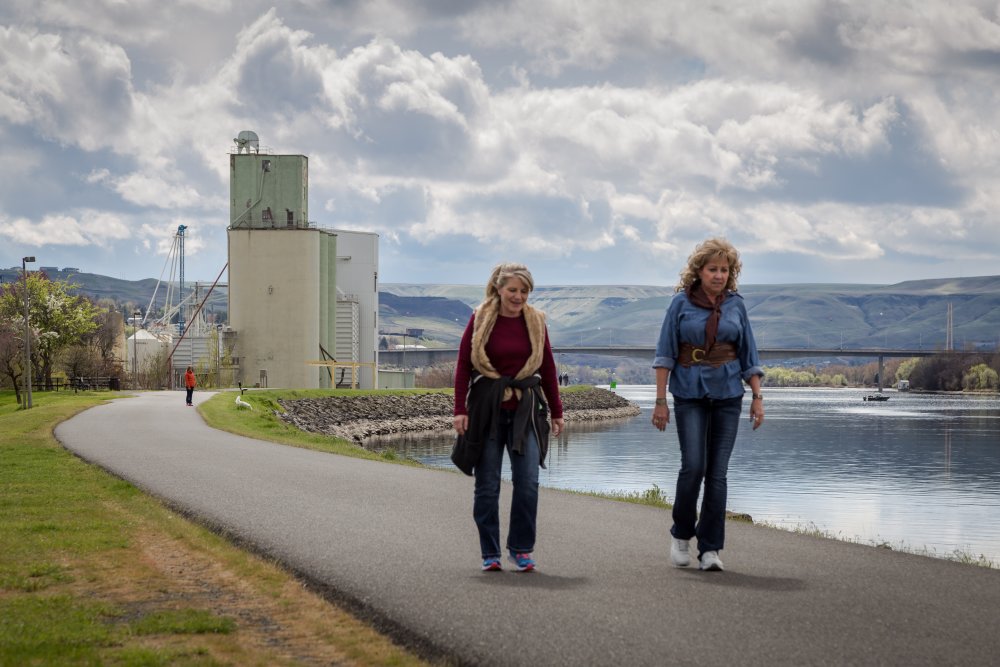 Take for instance the great Clearwater and Snake River National Recreation Trail system we have right here. You can walk, run or bike the nearly 20 miles of paved pathway following the river. And on the Lewiston, Idaho, side there are even exercise stations. Take the trail from Granite Lake Park in Clarkston all the way to Chief Looking Glass Park in Asotin on the Washington side of the Snake River. Or from Hells Gate State Park in the southwest part of Lewiston to Clearwater Park in the northeast part of Lewiston on the Idaho side.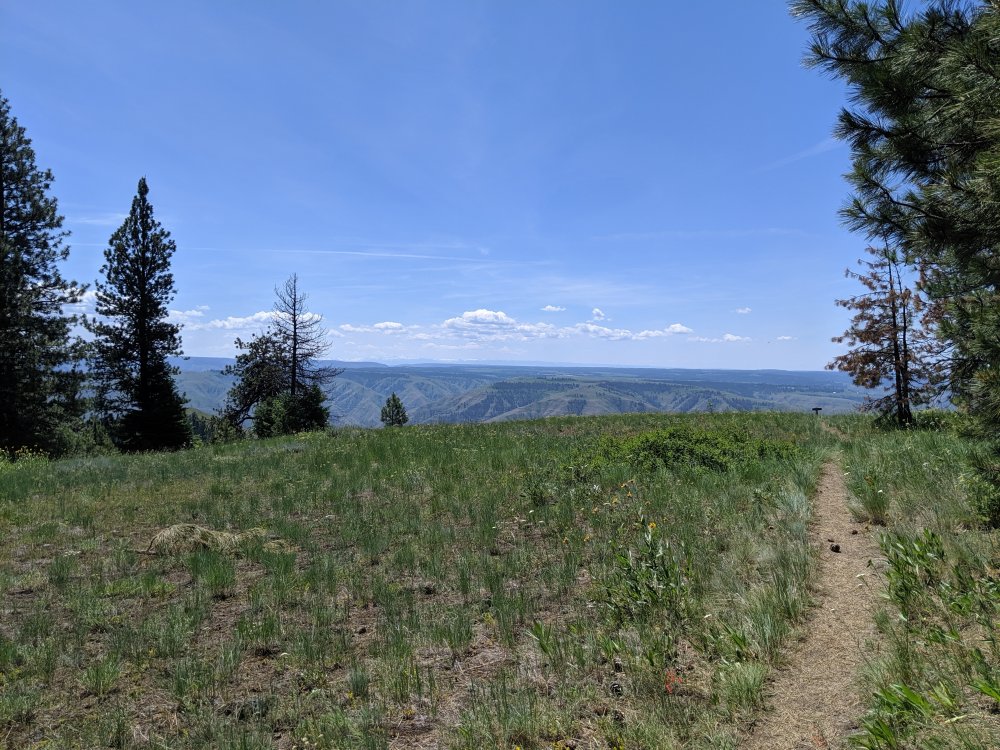 If you enjoy hiking – we have trails – lots of trails with great views. From the trails located at Fields Springs Park in Anatone to the 18 maintained trails located at Hells Gate State Park in Lewiston. There are trails for every skill level from easy to difficult with something for everyone to enjoy. Most state and national parks have entry fees, usually between $5-$10, but it is well worth the money. For instance at Hells Gate Park when your done with your hike you can cool off in the river at the park's beach, visit the wonderful Lewis Clark Discovery Center or have a picnic in the great gazebo. Hells Gate also has a disc golf course and a beach volleyball court. You can even camp in one of the 103 sites the park has to offer.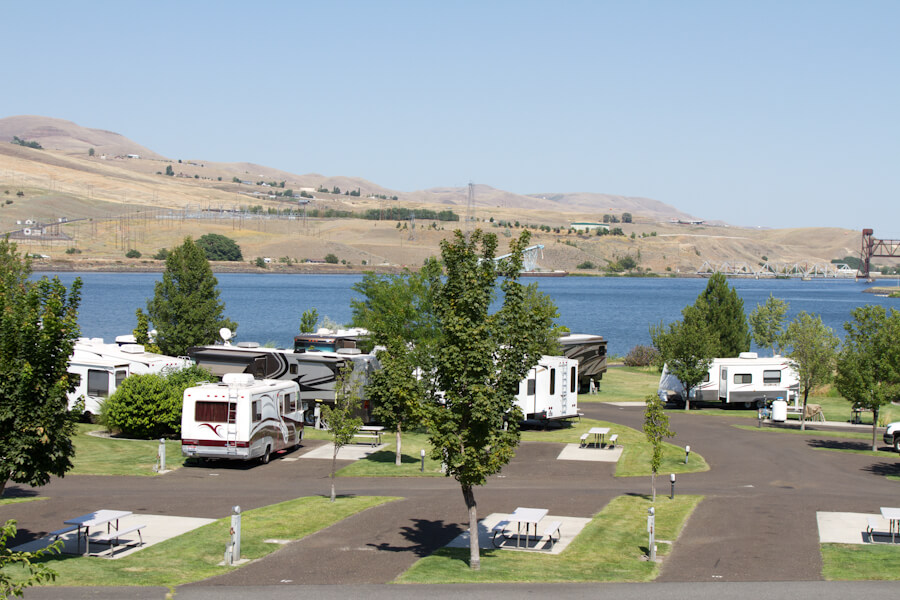 And speaking of camping – we here in the LC Valley like to camp – and we never have to travel far to do it. If camping for you means an RV or camper and modern conveniences, we have numerous developed RV parks and several spots to pitch a tent. Besides Hells Gate State Park in Lewiston we have Chief Timothy Park in Clarkston and several privately-owned RV Parks located throughout the Lewiston-Clarkston Valley. Chief Timothy is an island park just off Highway 12 to the west of Clarkston in the Snake River. The park has a wonderful beach, boat launch, camp sites, and a landscape installation created at the site of a natural amphitheater by artist Maya Lin called The Listening Circle.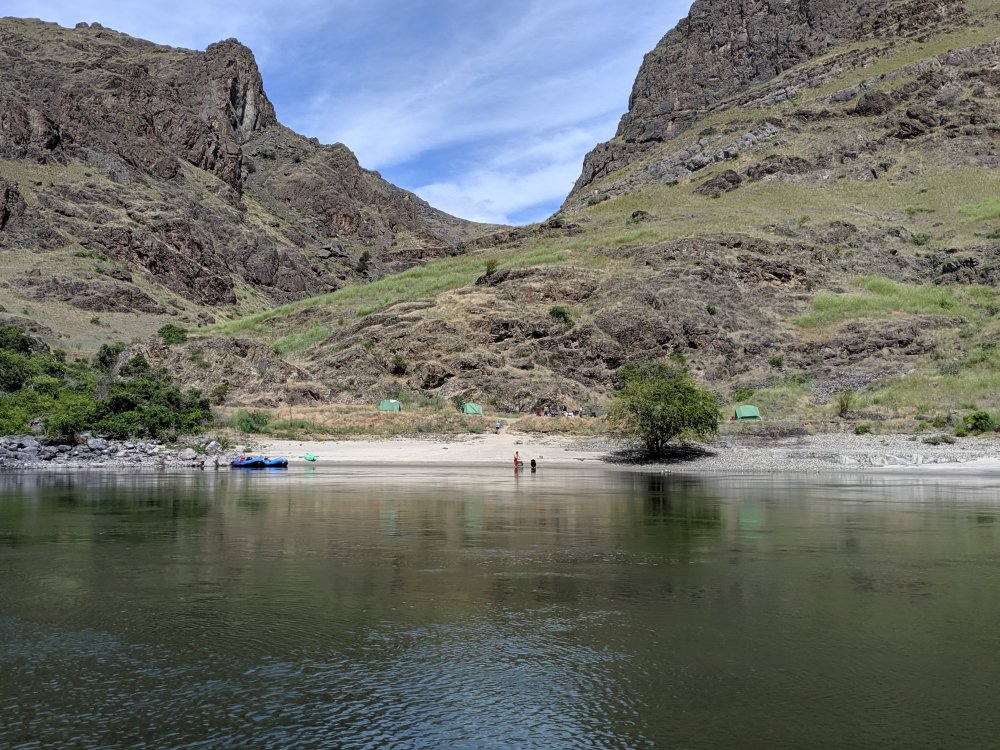 If camping for you is pitching a tent and setting up camp, there are several beaches and areas within a short drive from the valley where you can do just that. Just be sure camping is allowed there before pitching your tent and of course be conscience of the natural fire danger this area faces each summer. Check these links for helpful guides to camping in Idaho and Washington.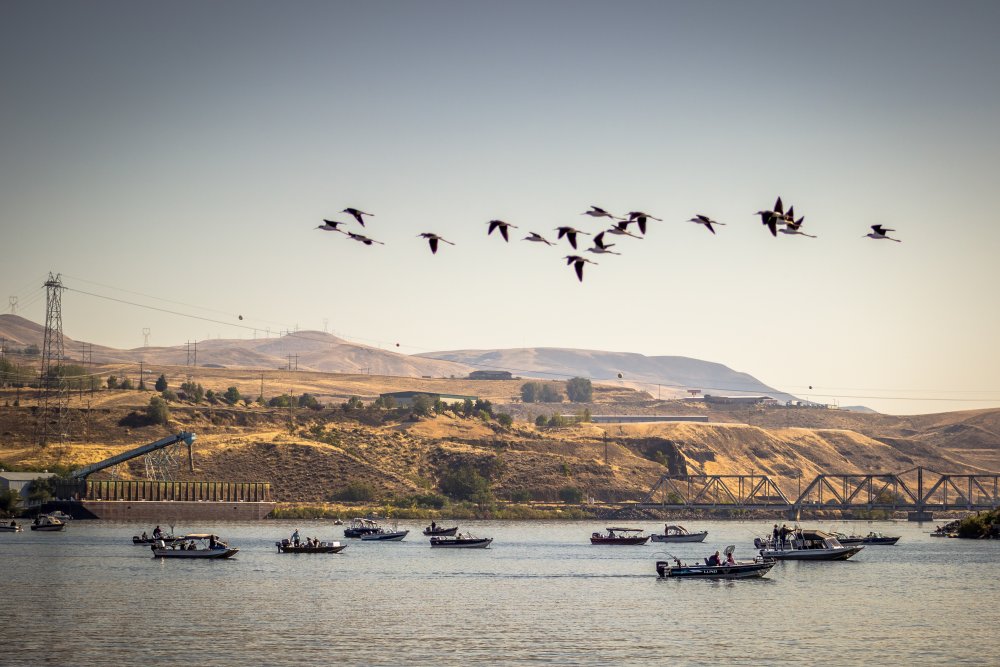 With so much fresh water around us it isn't uncommon to find locals along any of the numerous rivers, lakes, creeks and ponds with a line cast. This area is known for its fishing and we love to show visitors the ropes of fishing for Salmon, Sturgeon, Small-Mouth Bass, Trout, Steelhead, and Spring and Fall Chinook. Depending on the season you can catch a tasty dinner and have the time of your life doing it. Proper fishing licenses are needed whether you are fishing with one of our local guides or on your own. These links will provide you with seasons, limits and licensing information for Idaho fishing and Washington fishing. Here are just a few suggestions for fishing guides in the Lewiston-Clarkston vicinity, follow the links for specific information about each company's offerings: Steel Dreams, Beamers Hells Canyon Tours, Snake Dancer Excursions, Snake River Adventures, and Reel Time Fishing.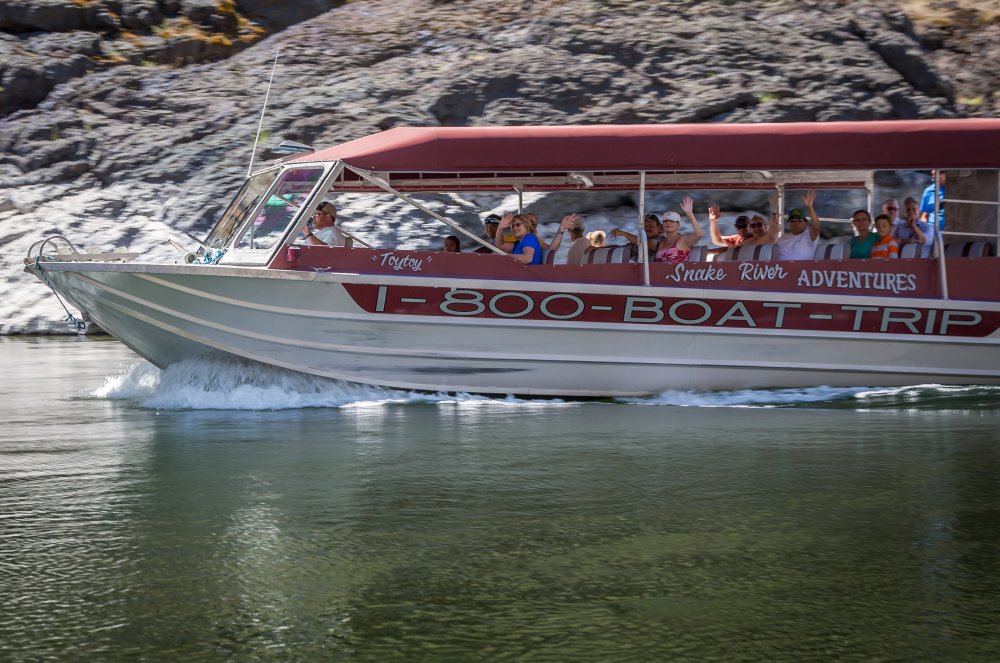 If you aren't one to fish but you love seeing the wildlife that depends on the rivers, or you want to learn more about the history of Hells Canyon and enjoy a beautiful ride through North America's Deepest River Gorge three companies specialize in trips up the canyon from the Lewis Clark Valley: Beamers Hells Canyon Tours, Snake Dancer Excursions, and Snake River Adventures. These trips fill up fast in the summer so go to their websites and book your tour today!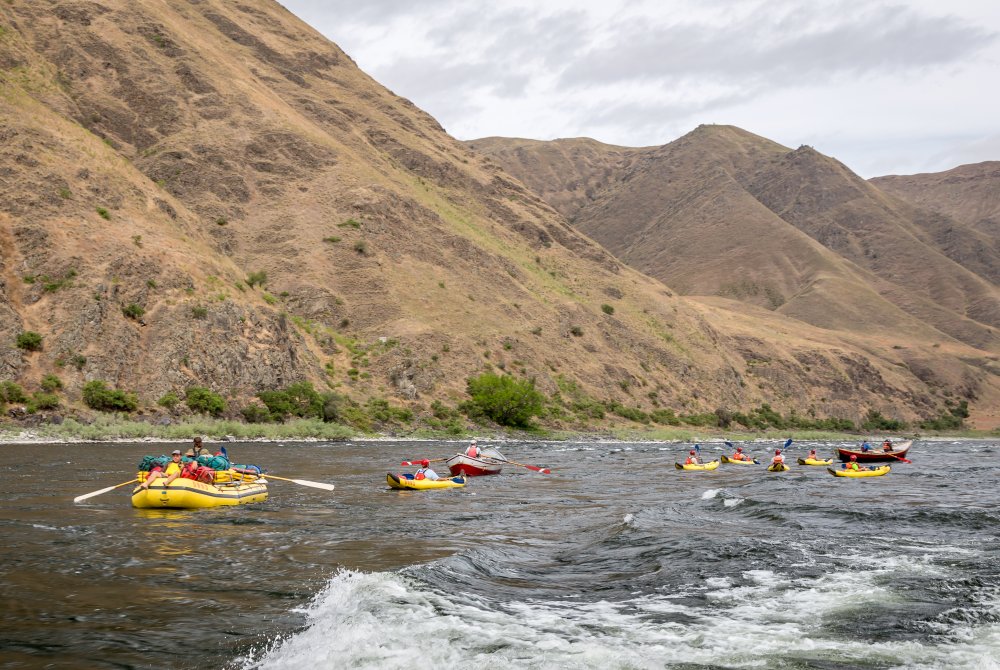 No matter what your outdoor pleasure is you can find it here in the Lewis Clark Valley, so book your trip today and don't forget to request a visitor's guide to help you plan each day of your vacation!
###
Article by Peggy J. Gary
Photos by Brad Stinson and Peggy J. Gary