Discover Historic Downtown Lewiston and explore areas that have not changed for 100 years on an Idaho History Ghost Tour! On the tour, you will explore beneath the sidewalks and in historical buildings where you walk among the 'spirits' that once called Lewiston, Idaho home.
Founded 156 years ago in the wake of the gold rush in 1861, the new Idaho Territory known as Lewiston quickly became a hub for rough-and-tumble men looking to strike it rich. As rumor has it, some still haven't left!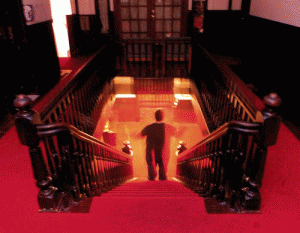 Venture to the historical Lewis Clark Hotel and witness the haunting and chilling tale recounted of the once flourishing hotel, and experience the antique elevator system, so well used at one time that the foot prints, and as some claim — the spirit, of the operator still lives today.
A trip to Morgan's Alley may leave you rightfully spooked, as it was home to a once lively saloon and gentlemen's club, where upstairs the infamous "Lady in Blue" is known to still haunt its halls.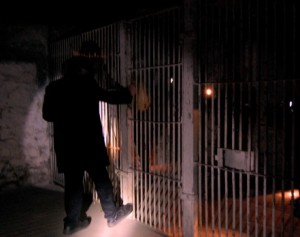 After touring the historic buildings, follow your guide down under the streets for more stories of a time gone by. Seattle
is not the only city with a famous underground — Lewiston too had its very own citizen-built city beneath the streets where speakeasies and gambling were commonplace. Listen closely and open your eyes, there may be some folks who haven't yet left.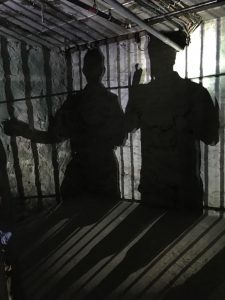 Whether you believe in ghosts, or witness a ghost on these tours, the guide, owner, and operator Garry Bush has and incredible talent for bringing the rich and colorful history of Lewiston to life.
Whether you are a history buff, paranormal enthusiast, or curious visitor, this tour is a must for all locals and visitors alike who have a curiosity for history and the occasional paranormal activity!
For more information, and to book your tour today, visit http://idahohistorytours.com/tag/ghost-tours
Photo Credit: Idaho History Tours & Brad Stinson