Love wine? Us to.
Wino's — this one is for you. Look no further for the perfect leisurely, self-guided wine tour of the Lewis Clark Valley's award winning wineries!
Be sure to stock up on your favorites because when you fly out of the Lewiston Regional Airport with Alaska Airlines, your first case of wine flies free! (Cheers to that!)
Below are a few recommendations to make the most of this ideal wine tour:
Plan on taking the entire afternoon into the evening — Take your time to enjoy the unique atmosphere of each tasting room and soak in the flavor of The Valley.
Remember to write down what you like so you can purchase later, or better yet, purchase a case and take advantage of Alaska Airlines offer to fly your case home with you for free!
Most importantly, bring your wine loving friends — We all know wine is best when shared!

906 Port Drive
Clarkston, WA 99403
Basalt Cellars has over 100 awards from competitions across the northwest and the number is continuing to rise, for good reason! Their 2016 Wasem Estate Sauvignon Blanc is the perfect white wine for summer, with crisp, refreshing aromas of passion fruit, white peach and soft mineral notes, all 100% locally sourced. On the other hand, if you have been suppressing a sweet tooth — give it up and try their incredible Port — You can thank us later.

308 Main Street
Juliaetta, ID 83535
Located just outside The Valley in Juliaetta, is Colter's Creek's tasting room and restaurant. Their handcrafted wines and gourmet bites are sure to impress. Plan on having lunch here and pairing your menu items of choice with a refreshing white or bold red flight!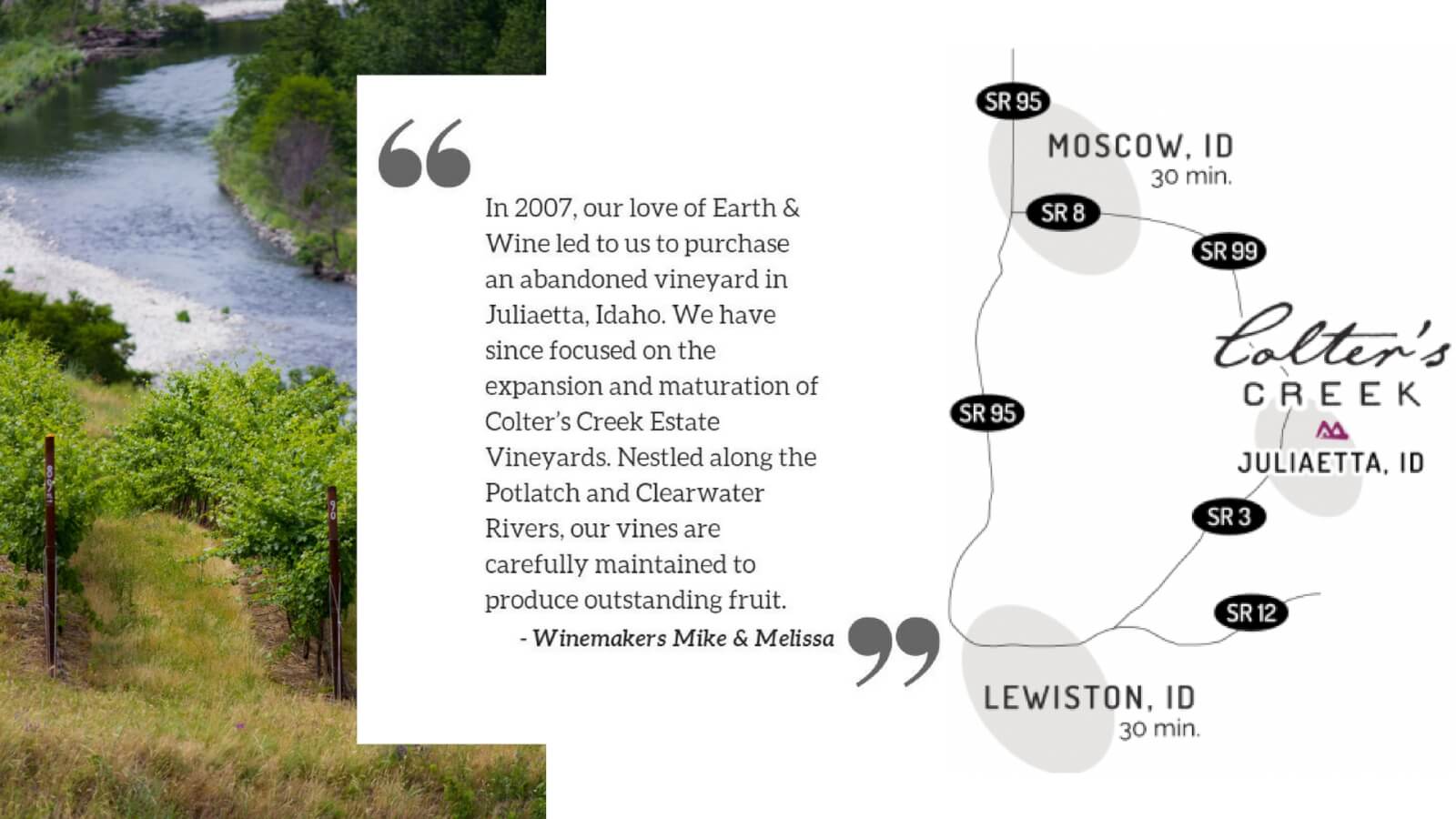 3143 10th St,
Lewiston, ID 83501
Located on their family's historically registered Century Old Farm, Clearwater Canyon Cellars combines the history of the Lewis Clark Valley, with the growing future of the Northwest's newest American Viticultural Area! Clearwater Canyon Cellars was awarded Idaho Winery of the year in 2015 by Wine Press Northwest — If that isn't convincing enough, maybe their numerous Platinum awards will catch your attention.
While you are at Clearwater Canyon Cellars taking in the beautiful landscape and sipping the day away, be sure to have a taste of their Phinny Hill Carmenère which earned the distinction of top Carmenère at the San Francisco Chronicle Wine Competition!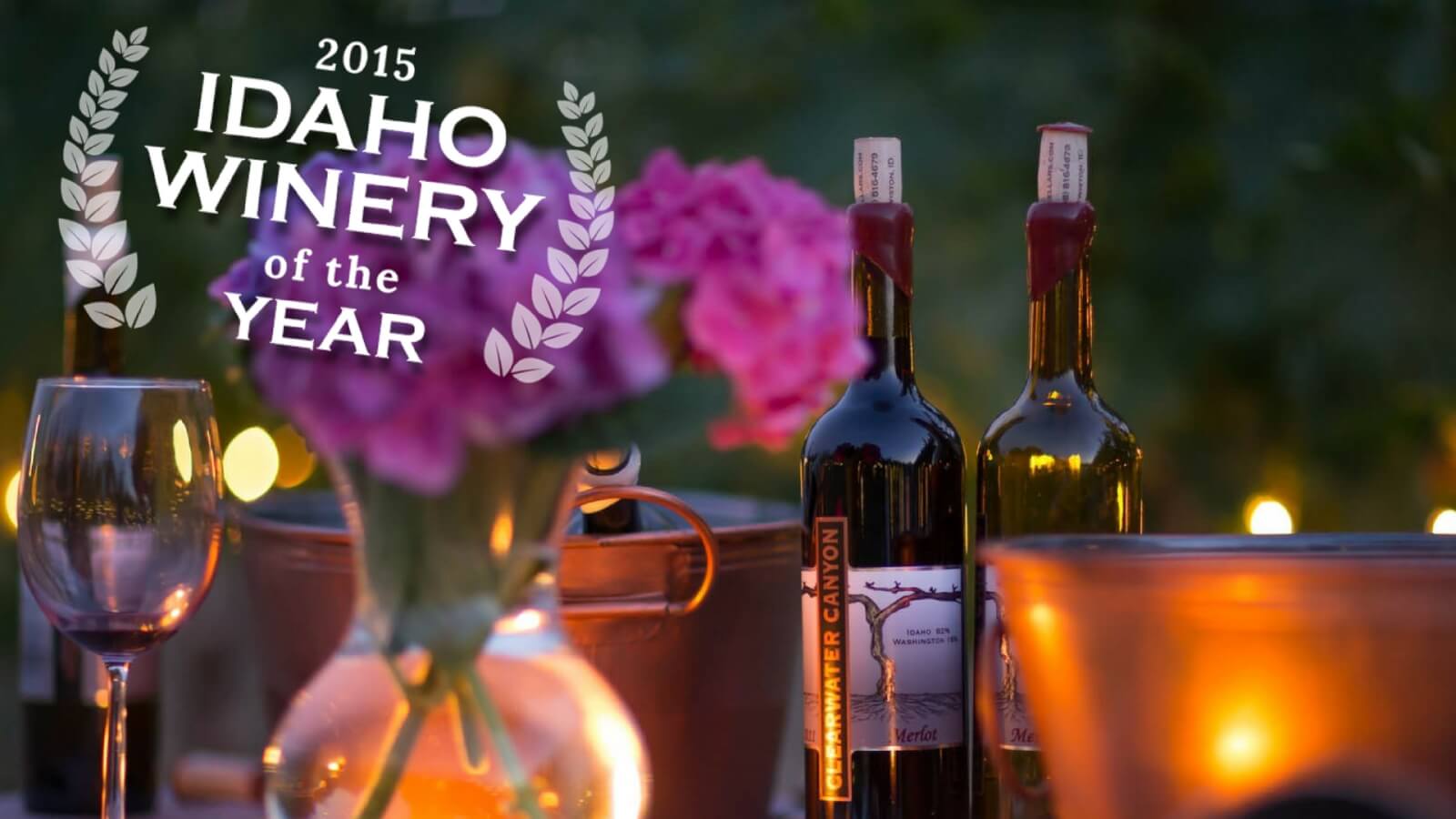 3107 Powers Avenue
Lewiston, ID 83501
The last stop of the day at Lindsay Creek Vineyards will be one you won't soon forget — especially if you catch a Palouse sunset over the estate vineyard and surrounding wheat fields.
Be sure to order a few plates to share of their incredible selection of gourmet bites and hors d'oeuvres to pair with the last savory sips of the day. Enjoy their beautifully landscaped patio and the sweeping views, or play a friendly game of bocce ball on the lawn!

You have your itinerary, so grab your friends and set a date! Cheers to a great trip, friends, and of course — wine!